ATV/UTV fans will find answers to all their questions in this outstanding English publication, distributed throughout Canada.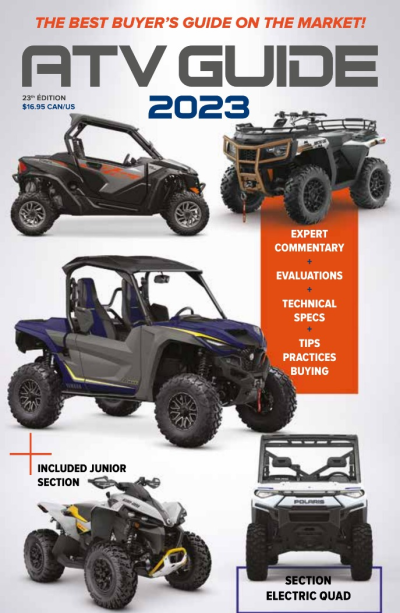 Purchase Options - ATV Guide
About Raven Média
Raven Média is the publisher of ATV Trail Rider, Planete Quad, Le Monde du VTT, Passion Motoneige and Custom Tour magazines. Aside from our powersport magazines, we also publish the bilingual versions of ATV/UTV Reference Guide.