About ATV Trail Rider Magazine
ATV Trail Rider magazine is the Canadian English-speaking reference for true Powersports enthusiasts. Discover professional tips and tricks in each issue, reviews of the latest models and exclusive behind the scenes access to events in the field.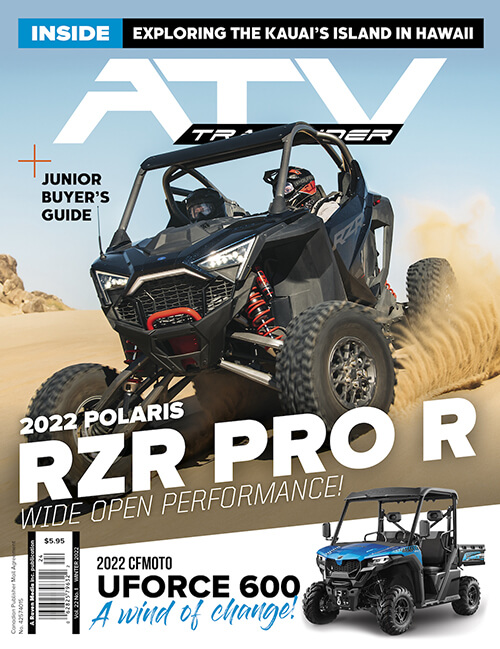 Subscription Options - ATV Trail Rider Magazine
About Raven Média
Raven Média is the publisher of ATV Trail Rider, Planete Quad, Le Monde du VTT, Passion Motoneige and Custom Tour magazines. Aside from our powersport magazines, we also publish the bilingual versions of ATV/UTV Reference Guide.